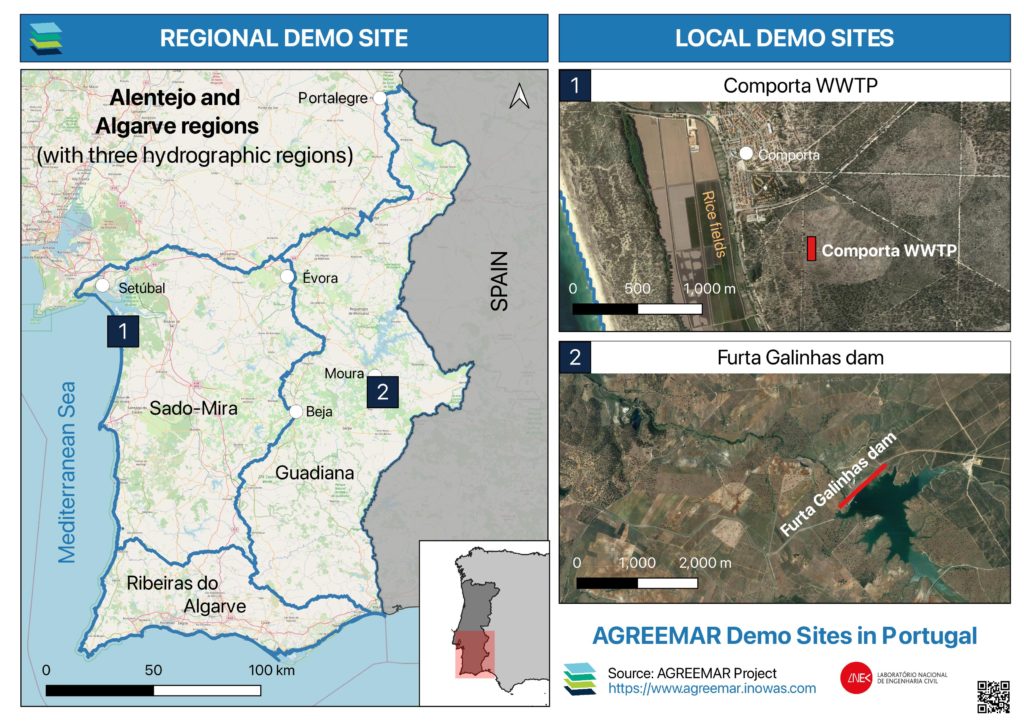 Recent activities in Portugal
Type of problem:
Decreasing mean annual rainfall; increasing duration of dry season; seasonal tourism equivalent to the country's population.
Specific challenges:
High susceptibility to drought events and increased water demand for intensive agriculture and tourism.
Solutions proposed:
MAR feasibility mapping at regional scale in Alentejo and Algarve administrative regions, numerical modelling for validation at local scale at Comporta (use of secondary treated wastewater in infiltration basins to recharge the underlying aquifer) and Furta Galinhas dam (surface dam to retain flash flood waters and agricultural surpluses with subsequent infiltration into the aquifer)
AGREEMAR expected impacts:
Increased water availability and quality by making use of non-conventional water sources for MAR (e.g. flash floods, treated wastewater).