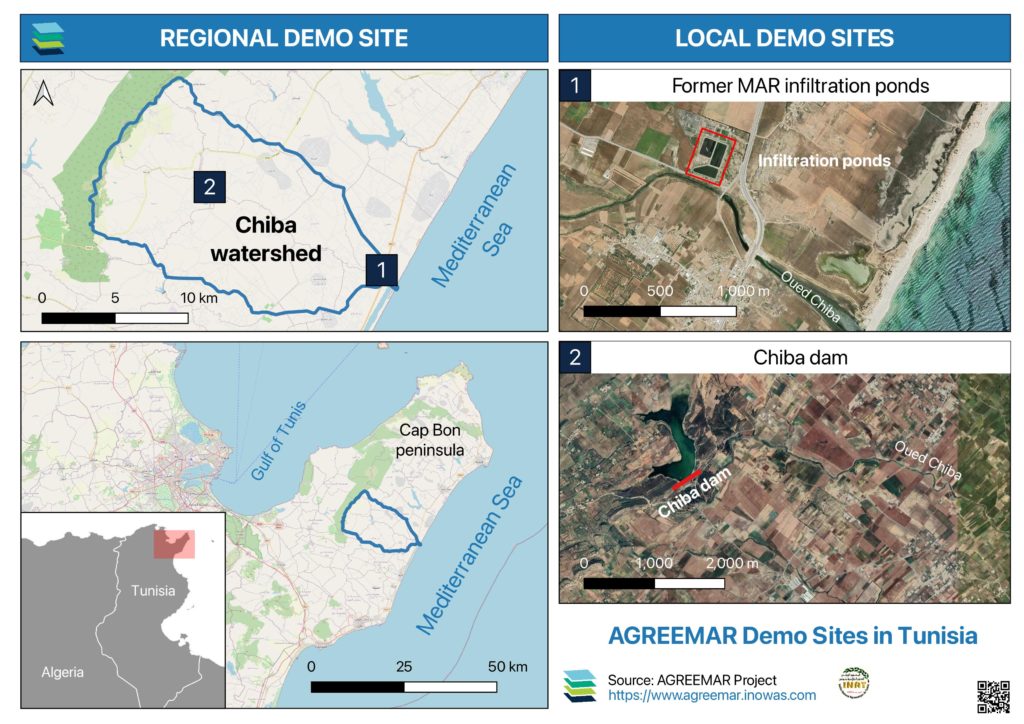 Meeting of the Steering Committee of AGREEMAR in Tunisia

-

The first meeting of the Steering Committee (STC) of AGREEMAR project in Tunisia took place in the National Agronomical Institute of Tunisia on 14 March 2023 from 09:00 to 12:30. First meeting of the Steering Committee of AGREEMAR in Tunisia.…

...

Assessing the stakeholders' needs and demo site requirements in Tunisia

-

After having successfully conducted needs assessment missions to Spain and Portugal in November, Tunisia was next on the list from 12-16 December 2022. The project team, consisting of INAT, TU Dresden and adelphi met with general (national), regional as well…

...
Type of problem:
Intensive groundwater exploitation for irrigation.
Specific challenges:
Seawater intrusion; severe depletion of groundwater levels.
Solutions proposed:
MAR feasibility mapping at regional scale: Chiba watershed in the Cap Bon peninsula; validation at local scale: use of treated wastewater in infiltration ponds, dam water release and in-channel modifications, and injection of transferred water resources in existing pumping wells.
AGREEMAR expected impacts:
Improved water quality and increased availability of recovered water for irrigation; guaranteed lifetime duration of MAR schemes by integrated planning.